Courtesy of Apple
It is just moments ago that Apple has presented the all new iPad 2. And while it does not reinvent the tablet, it is a fine evolution of an already great product. The most outstanding new features:
- A front-facing camera (VGA at 30fps, coming with Photo Booth and Face Time)
- A rear-facing camera (720p video recording at 30fps)
- Up to 2x faster processor, thanks to the new 1GHz dual-core Apple A5
- Up to 9x faster graphics
- 33% thinner, 34% lighter
- Also available in white from day 1
In a sentence I would sum it up as 'A thinner, lighter and faster iPad with 2 cameras'. Apple also presented a 'Smart Cover' with the purpose to protect the screen while keeping the iPad thin and lightweight. And I have to give credit to the designers of this Smart Cover, it really is a clever designed piece of accessory. You attach it to the iPad with a self-aligning magnetic hinge and fold it up to use it as a stand.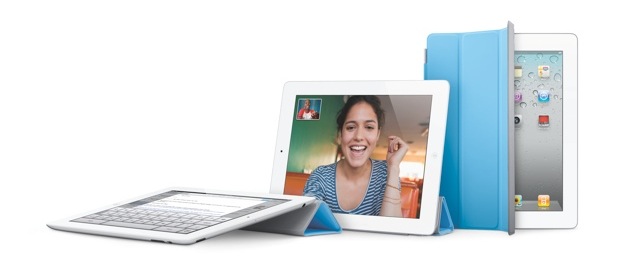 Courtesy of Apple
So what's in it from a gamers perspective? Well, it's quite interesting to look at the expectations that were build up over to past few weeks to find a feature that actually didn't change to be an important factor: The display. The iPad 2 comes with the exact same 1024 x 768 display. This means the "up to 9x faster graphics" power can be pumped right into all sorts of shaders, more complex geometry, bigger environments, refined physics, better animations and all these kind of fancy things. In the end it comes down to the developers of course to actually utilize that additional power, but with Epic, one of the market leaders in graphic technology already being present on the iOS platform, I think this question is already answered. Gameloft, a developer that has been pushing gaming on the iPhone from the very beginning, has just recently announced to have made a long term licensing agreement with Epic for their Unreal Engine 3. Bring it!


Courtesy of Apple
CHECK OUT MORE STORIES AND SHARE THIS ARTICLE: