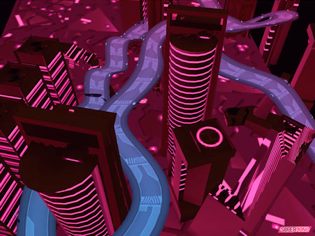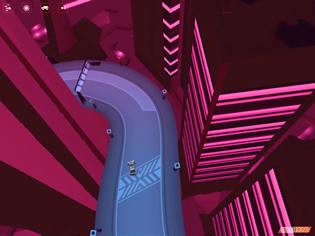 Supermono, the folks behind MiniSquadron and EpicWin, have shared some details of their upcoming top-down racing game Drive Forever. The concept behind Drive Forever sounds very interesting: You will not only be able to race in the game, but to create new race tracks yourself and share them with other players. Drive Forever will use these user created tracks and put them seamlessly together while you are playing the game – so you can… Drive Forever! Players will be able to rate these tracks, to make sure you will always drive on the best ones. But worry not, the game will also be playable offline – although obviously only with tracks you already downloaded.
Supermono describes the game as a "sort of a massively multiplayer OutRun-meets-SimCity, but set in the FUTURE."
You will also be rewarded for both sides of the game. Drive Forever comes with loads of unlockables, bonuses and achievements. Your driving skills will be rewarded with new cars, paintworks and accessories. And if you built great tracks, you will get new buildings, themes and scenery. This will be determined by the number of people that drive your tracks and how well it's rated.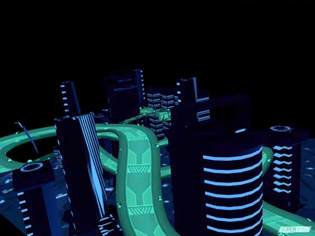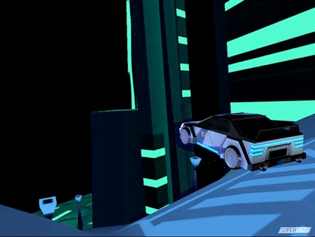 Drive Forever is utilizing Supermono's own graphics engine which they specifically built for iOS. And the games art design looks great and makes it really stand out compared to other top-down racers. It reminds me of Tron, although with a very modern touch to it.
So when is it coming out? According to Supermono they are "deep into production right now, we're aiming to finish in the next 2-3 months". So if everything goes well, Drive Forever should hit the App Store sometime this summer.
CHECK OUT MORE STORIES AND SHARE THIS ARTICLE: