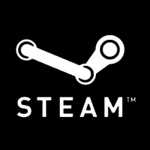 There has been a rumor a few weeks ago that Valve, the famous game developer behind Half-Life and Portal, might be interested in bringing their distribution network Steam to smartphones. Well, turns out it wasn't just a rumor after all. Trade mag MCV has been speaking with Valve's marketing head Doug Lombardi and Jason Holtman. To the question if Steam would be possible on mobiles Doug Lombardi answered:
"We do feel we're late on mobile across many of Valve's services. It is something we're starting to look at now. People are starting to ask us for it. The more requests we receive, the more we feel the need to act on them."
So, I guess we should all start sending Valve some E-Mails.
CHECK OUT MORE STORIES AND SHARE THIS ARTICLE: