Ok, let's all pick up our jaws now after gazing at the incredible visuals of The Dark Meadow. I already know the first question you are going to ask: "Will this be a free roaming game, can you walk around freely?". And the answer is that you won't be able to walk around wherever you like, but on a predetermined node-based path. The developers haven't explained this system in detail, but since they openly stated that Infinity Blade (along with Angry Birds and Fruit Ninja – what a combination, right?) was an inspiration for them, I guess it's kinda, sorta like in Chair's Unreal Engine hit.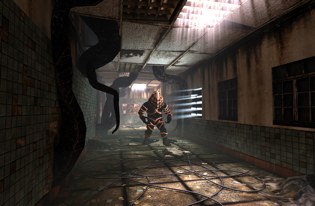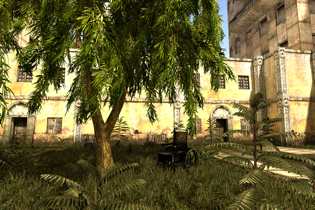 The Dark Meadow is a first-person shooter with heavy focus on exploring and storytelling. It wants to deliver a "mature and modern twist on classic folklore and dark fairy tales", which is something that is not done very often on the App Store and thus a very welcome ambition. As far as the story goes, you wake up in an abandoned hospital without knowing why you are here. You soon meet the only normal looking person that tells you to track down and defeat an evil presence in this parallel world. From then on you find yourself exploring the haunted hallways of the hospital to make your way through the story.
If this is totally your cup of tea, then I'm happy to tell you that The Dark Meadow will be out sometime this month for iPhone and iPad. There's no fixed release date yet and no info on how much cash you will have to fork over for the game, so we'll keep you posted on new details.
CHECK OUT MORE STORIES AND SHARE THIS ARTICLE: